eLube POS Software
Complete Quick Lube POS Solution
eLube is a State-of-the-Art POS (Point of Sale) software package designed specifically for the quick lube industry. Initial design of the product occurred early in 2001 and the product was released to the market in April of 2003. Written using the very latest Microsoft Tools, eLube has matured into the most robust and affordable quick lube product in the industry.
Contact Us
Easy To Use Rapid Ticket Entry.
Utilize Android & Apple Devices.
Very Easy To Train New Employees.
Service Reviews.
Engine & Chassis Diagrams.
Multisite Management.
Handheld Greeters.
Service History.
Easily View Service History.
Multiple Tracking Options.
Custom Receipts.
Fully Integrates With ezWash POS Software.
Powerful POS &
More Efficient Employees
Our intuitive interface was designed to make transactions as fast as possible. Configurable hot keys allow you to customize and maximize your efficiency.
Rapid Ticket Entry.
Easy To Train New Employees.
Intuitive Interface.
Multiple Customer Tracking Options.
Service Reviews.
Service History.
Real-Time Reporting &
Faster Business Decisions
View your business's critical information in the format you need! Our customizable dashboard puts you in control. Our dashboard lets you track your store's key statistics in graphical form, making it easier than ever to track data . Manage your labor, ticket times, and more.
Live Charts & Graphs.
Track Salesman Performance.
Instantly See Sales Statistics.
Detailed Labor Statistics.
& So Much More!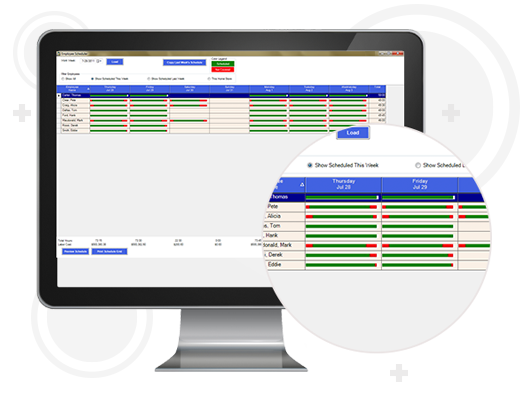 Third Party Integrations
We have partnered with popular automotive services to provide you with accurate vehicle data and advanced marketing options!
Chek-Chart
CARFAX
Throttle
Learn More
SCALABLE FOR SINGLE OR MULTI-CHAINS!
FOR BOTH SMALL & LARGE QUICK LUBES

Inventory Management
The Inventory Management module is used to configure all of your inventory and the settings.

Marketing Tools
Gift cards, loyalty rewards, email marketing, and subscriptions.
Accounting Integration
Our suite of products seamlessly integrates with several major accounting packages.

Accounts Receivable
Generate invoices for all your accounts quickly and easily. Send tickets with statements.

Business Management Tool
Centralized Reporting, Excel Interface, Employee Scheduler, Time Clock.
Dedicated Support
Support is as important as software! we strive to have the very best support.
Ready To Talk About Your Solution?