ezCarQ
Control Traffic With Car Queue Management & Tunnel Entry Kiosks
Our tunnel entry kiosks and ezCarQ queue management software helps you control your tunnel entry car wash queue. Your tunnel attendant can quickly see photo confirmation of each vehicle, name, ticket time, purchased wash, and active monthly passes. Monthly passes and loyalty customers are color coded to notify your attendant. ezCarQ can run manually or automatically depending on your business needs. Call us today to learn more.
Contact Us
Manage & Reorder Your Car Queue.
Easy Tunnel Retracts.
Turn Off/On Prep Guns.
Quickly Identify Membership Customers.
Rugged Outdoor Construction.
High Bright Screens.
Free Standing & Wall Mount Options.
Prevent Membership Abuse.
Configurable Buttons.
Works With Single Or Multiple Lanes.
EASILY MANAGE YOUR CAR QUEUE!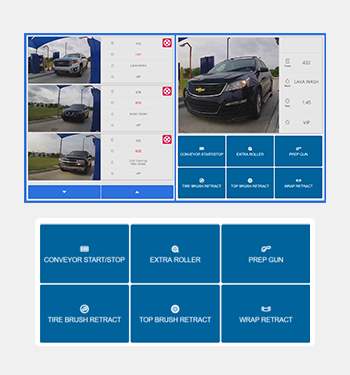 CONFIGURABLE TOUCH SCREEN
Configurable options allow you to determine the most important buttons.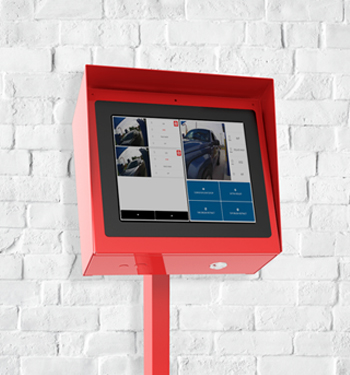 DURABLE HIGH BRIGHT TOUCH SCREENS
Durable touch screens designed to handle daily abuse in harsh conditions.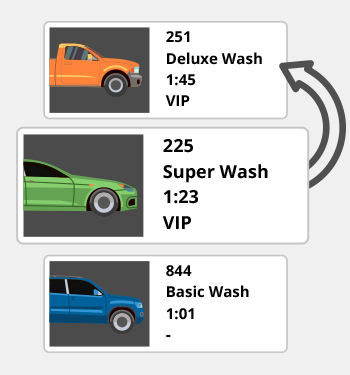 EASILY ADJUST CAR QUEUE ORDER
Change your car queue order or remove cars from your queue easier than ever before!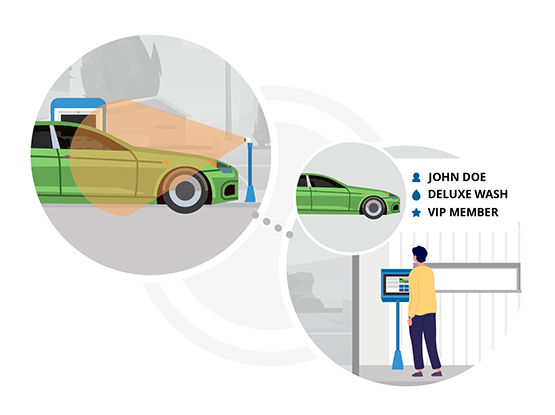 HOW IT WORKS
ezCarQ is a simple system that lets you manage multiple lanes into your tunnel. Here's how it works.
STEP 1: The customer pulls up to the pay station.
STEP 2: A photo is taken after checkout.
STEP 3: The photo is tied to the customer's ticket and it is sent to the tunnel entry device in the tunnel.
STEP 4: The attendant can now confirm the vehicle, wash selection, and if they are an unlimited membership owner.
Ready To Talk About Your Solution?