ezTrax Management App
Management At Your Fingertips
ezTrax takes store management to the next level. You can control your shop from ANYWHERE on your smart phone. Check crucial business statistics from the palm of your hand. Monitor labor costs, ticket averages, net sales, alerts, detailed reports, and much more all at your convenience. At the golf course, at a meeting, or from home. Run your shop your way.
Contact Us
Live Up-To-The-Second Stats.
Customizable Scorecard.
250+ Reports.
Labor & Staff Management.
Alerts For Your Staff.
Works From Anywhere.
7 Day Weather Forecast.
Easily Manage Multiple Stores.
Daily, Weekly, & Yearly Snapshots.
Compatible iOS & Android App.
Access Through Your Browser.
ACCESS TO YOUR DATA HAS NEVER BEEN EASIER!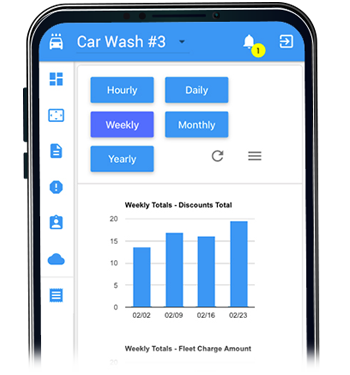 LIVE STATS
Make faster business decisions with smart up to the second stats & numbers.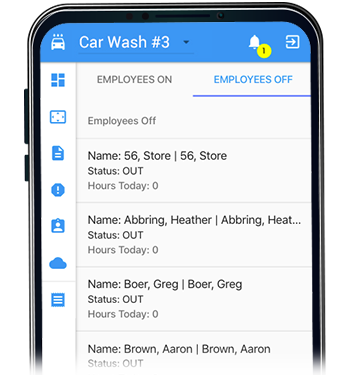 LABOR & STAFF
Take complete control of your wash & easily manage/schedule your staff!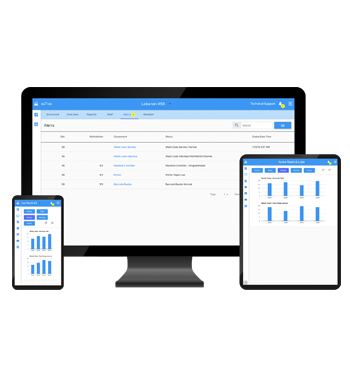 ALL OF YOUR DEVICES
ezTrax works on your desktop computer, tablets, or your smart phones via the ezTrax app.
BETTER MANAGEMENT FOR YOUR CAR WASH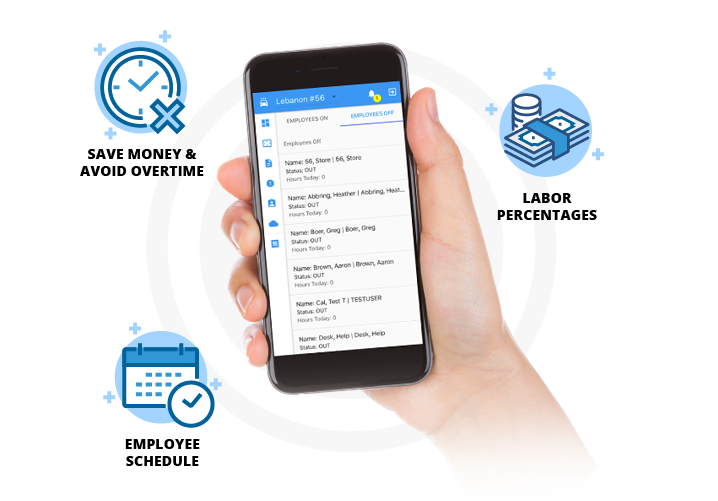 CONTROL LABOR LIKE NEVER BEFORE
You can make business decisions faster than ever. You can manage multiple stores from any location, measure labor percentages, and monitor employees work schedule. You can easily see and prevent employees from reaching overtime, saving you from wasting money on unneeded labor.
Easily Manage Multiple Stores From Any Location.
Measure Labor Percentages.
Monitor Employee Work Schedules.
Easily Monitor Employee Overtime.
Up To The Second Graphs & Charts.
Save Time & Money!
EASILY VIEW CRITICAL REPORTS
250+ Customizable Reports.
Set Auto Emailing Reports.
Real Time Reports.
Access To Your Data Has Never Been Easier!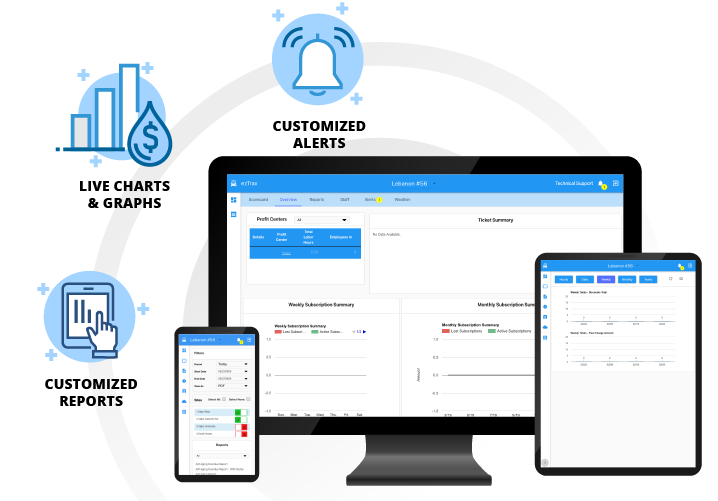 Ready To Talk About Your Solution?