Vacuum Kiosks
Our Advanced Self Serve Vacuum Kiosks
We offer a cutting edge solution for your self serve vacuums. Our vacuum kiosks allow customers to easily purchase vacuum time using their card or Tap-&-Pay, redeem free wash time, print receipts, & more! Our kiosks feature high bright touch screens instead of using small, crude, monochrome displays. Our feature rich kiosks bring your wash into the new decade!
Contact Us
HD Touch Screens.
Apple & Google Tap-&-Pay.
EMV Payments.
Scan Barcodes.
USB Plug & Play.
Give Free Vacumm Time To Customers.
Timer Can Count Up Or Down.
Eliminates Costly & Messy Tokens.
2 Vacuums Models Availalble.
Custom Powder Coating & Decals.
Compatable With Most Vacuum Systems.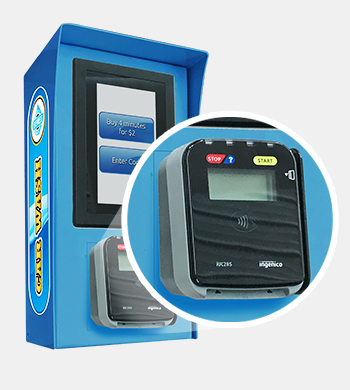 EMV PAYMENTS
Secure EMV transactions as well as Apple & Google Pay capabilites.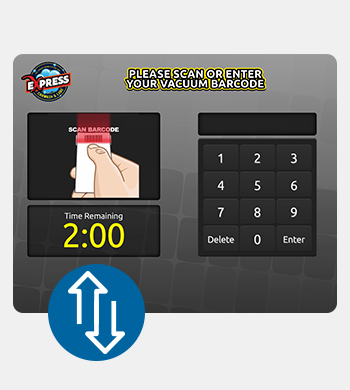 ROBUST SOFTWARE
Redeem time and the timer counts down. Purchase time and the timer counts up!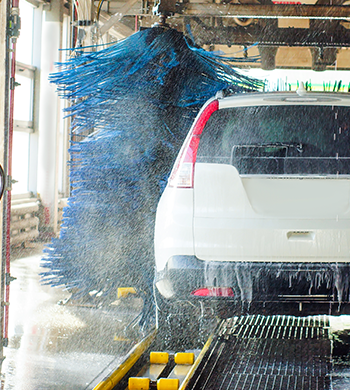 GIVE FREE TIME
You can optionally give away free vacuum time to your wash customers.
VACCUM KIOSK MODELS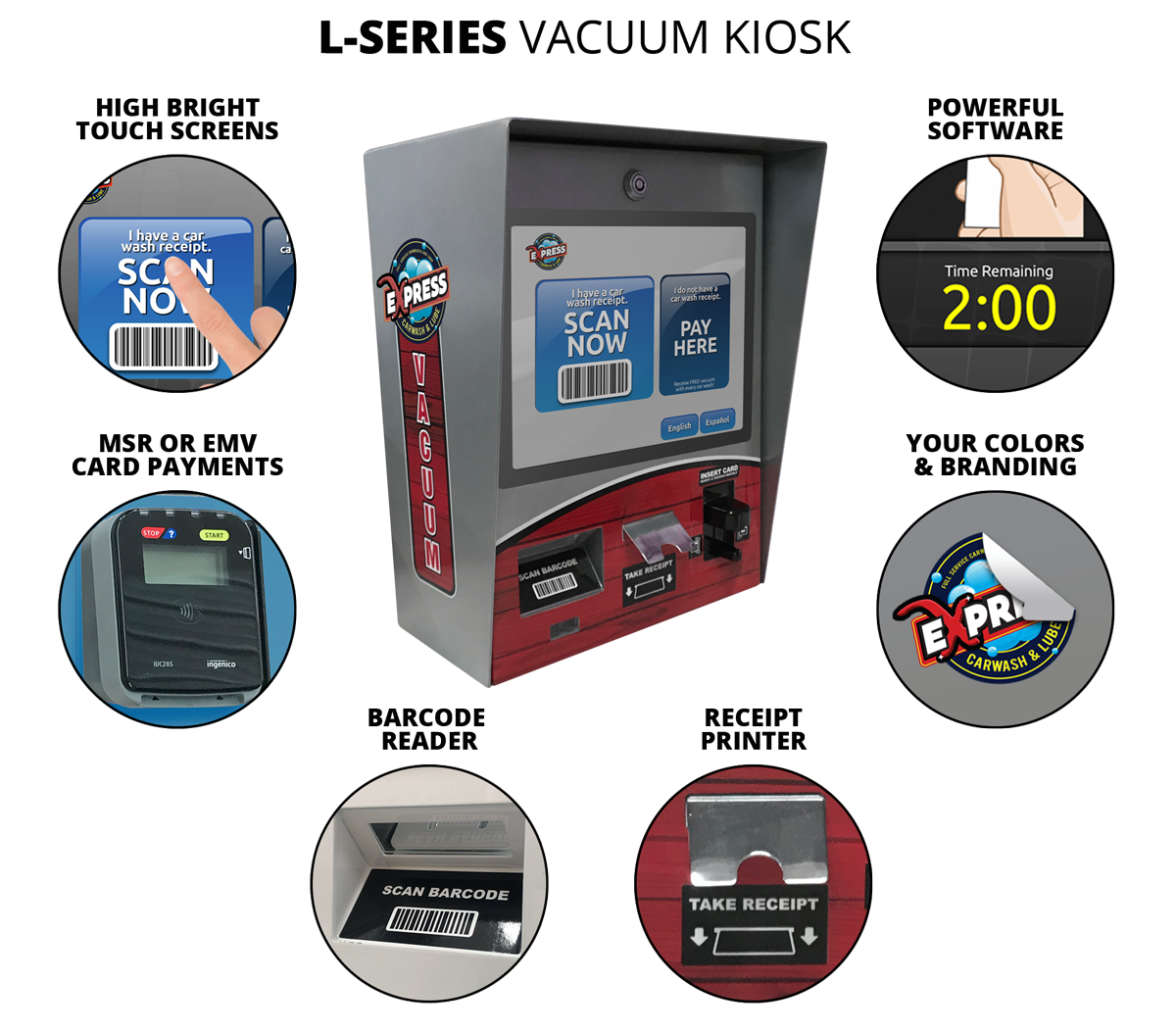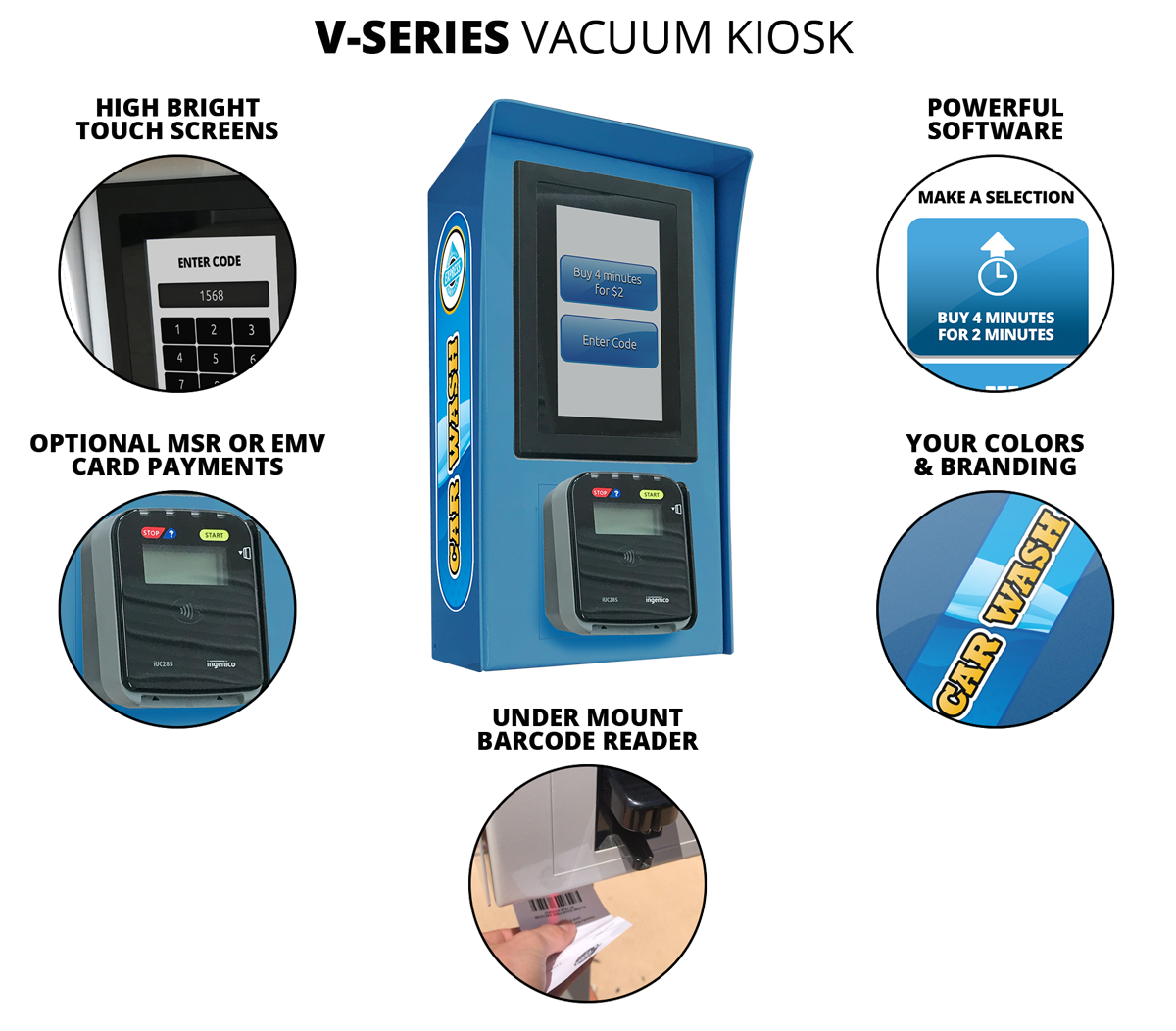 OPTIONS FOR YOUR BUDGET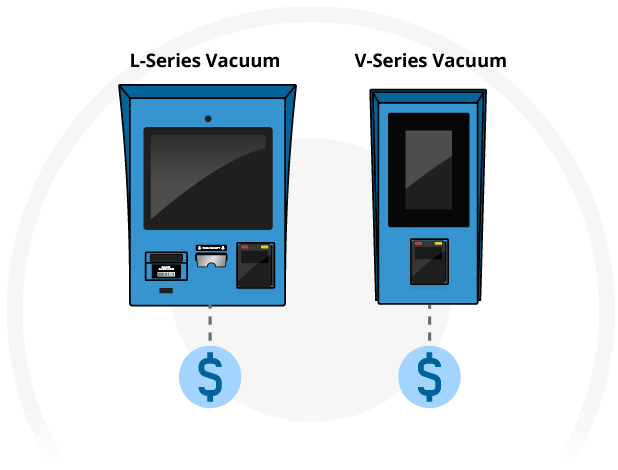 EASIER FOR CUSTOMERS WITH MULTIPLE PAY UNITS
Each style of unit (L-Series or V-Series) can come equipped with an EMV Chip-&-Pin reader to accept card payments as well as Tap-&-Pay Apple & Google Pay payments. This option is more efficient for customers and makes for an easier experience.
Accept Payments At Any Kiosk.
Easy For Customers.
No Limit To The Number Of Kiosks You Can Have.
SAVE MONEY WITH FEWER PAY UNITS
Our more affordalble option allows you to only collect payments at the main L-Series kiosk. Once the purchase is made, a barcode is printed and then can be scanned at any secondary V-Series unit.
More Affordable Option.
Accept Payment At The Main Kiosk Only.
Time Is Redeemed By Scanning A Barcode At Any V-Series Kiosk.
No Limit To The Number Of Kiosks You Can Have.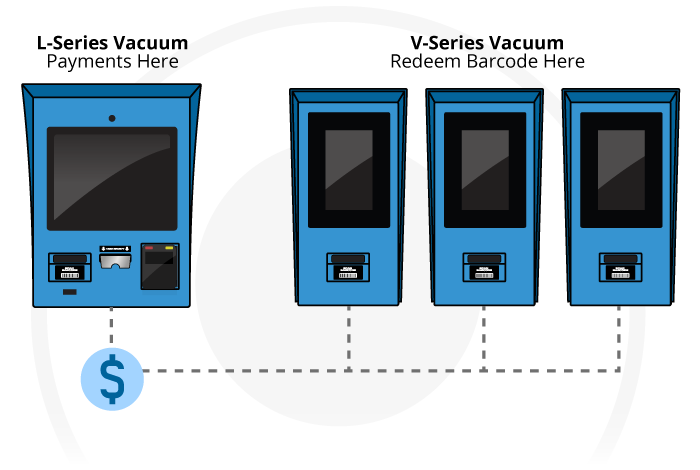 VACUUM SOFTWARE
Our vacuum kiosk software is a robust, cutting edge technology wrapped into an interface that is simple for your customers to use. Your customers are prompted to scan their receipt or purchase time from your vacuum. You can optionally give free vacuum time away with each wash allowing your customers to simply scan their receipt to trigger your vacuum and the timer will begin counting down. Alternatively, the timer will begin counting up if they purchase time directly from your kiosk.
On-Screen Timers.
Easy To Use Interface.
Customizable Colors, Logos, & Graphics.
On-Screen Barcode Entry.
Spanish Translations.
GET A DEMO
Ready To Talk About Your Solution?