Smart Display Kiosks
Instruct and Greet Your Membership Customers By Name.
Our eye catching smart display kiosks create a friendly experience for your customers. Greet current customers by name, display membership savings, and easily instruct your customers. Our kiosks' rock solid construction is perfect for both indoor and outdoor applications and are equipped with a climate control unit for both hot and cold settings. Contact us today to learn more!
Contact Us
46" HD High Bright Displays.
Greet Customers By Name.
Show Membership Savings.
Instruct Customers.
Display The Purchased Wash.
Customized Software With Your Branding.
Rugged Outdoor/Indoor Construction.
Custom Powder Coating & Decals.
CREATE A BETTER EXPERIENCE!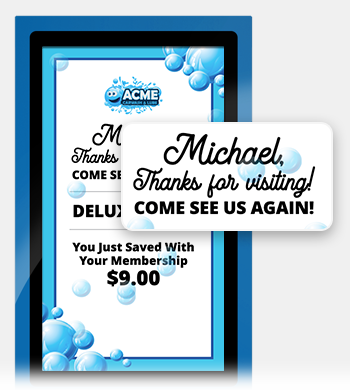 GREET CUSTOMERS
BY NAME
Our system can recognize current monthly membership & loyalty customers, and then greet them by name!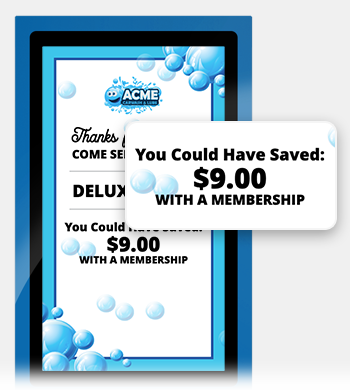 SHOW SAVINGS & PROMOTE MEMBERSHIPS
Show customers how much they can save by enrolling in a monthly membership!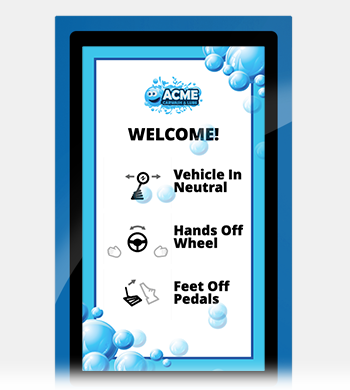 EASILY INSTRUCT CUSTOMERS
Instruct your customers as they enter your tunnel!
Ready To Talk About Your Solution?